A NATURAL EXPERIENCE IN THE HEART OF THE YUCATAN PENINSULA
In the heart of the tropical jungle and surrounded by several lakes, Coba opens its doors of a prehispanic metropolis to the modern world. Travel through the site by bike or by "pus pus" by taking the ancient Mayan built road or "Sacbeob" incidentally one of the longest of the Northern Yucatan Peninsula. Climbing the 42m of the "Nohoch Mul" pyramid, the biggest of the peninsula, will give you an astonishing view to the jungle Coba is planted in. Come and explore a site surrounded by dense vegetation that gives you a taste of adventure and brings you closer to the Mayan people.
Later we will visit the area of Punta Laguna which is well known as a natural habitat of free living Spider monkeys. To get a chance to see the monkeys we will hike through the jungle, rappel down a cenote (optional), cross the lagoon on a 250 meter / 750 feet long zip-line and go on a canoe ride. 
Since it is the natural habitat of free living monkeys we cannot promise any sights, but will make sure to do our best to observe these beautiful animals.
The second part of the day is dedicated to swim in a"sinkhole" now so famously known as cenote before having lunch in downtown Valladolid. With a  With its colonial heritage style the city offers a pleasant throwback in time and more understanding of the yucatan peninsula history.
2 options for lunch :
Pic nic by the lake
Lunch in a maya community
FAVOURITE
COBA NATURAL TOUR
TOUR INFO
TIME SCHEDULE: 7am-5pm

BEST PERIOD OF THE YEAR: All year round

WHAT TO BRING: towel, hat, sun glasses, money for souvenirs, sandals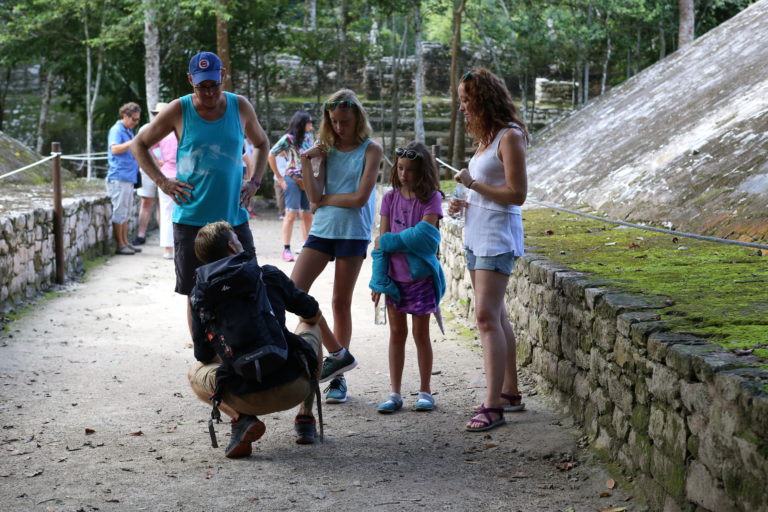 YOUR PRIVATE TOUR
PRICE LIST
SHOWN PRICES ARE X PERSON:
2 PEOPLE = $225 USD

3 PEOPLE = $185 USD

4 PEOPLE = $150 USD

5 PEOPLE = $135 USD

6 PEOPLE = $110 USD

* PLEASE CONTACT US IN ADVANCE FOR BIGGER GROUP SIZES
BOOK NOW